TerraCycle is working towards Eliminating the Idea of Waste® by making the non-recyclable, recyclable. By sending waste to TerraCycle you will avoid it ending up as litter, in a landfill or incineration facility. Instead, new materials and products will be made with your collected waste, reducing the need to extract new materials from the planet." – terracycle.com
TerraCycle bins are now available at Castlemaine Community House! Located in the walkway between CCH and the Council car Park, near the kitchen doors. Bring your items in!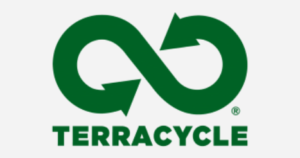 Dental Care Products:
Toothpaste tubes and caps.
Manual toothbrushes,
Electric toothbrush heads,
Toothbrush and toothpaste tube
Plastic packaging, and floss containers.
Dish & Air Care Products:
Any brand of dish care and air care packaging, including:
Dishwashing liquid bottles (including caps)
Dishwashing tablets flexible packaging (including snap locks and zip locks)
Air freshener aerosol cans and spray bottles (including spray and trigger heads)
Plug-in air fresheners and refills (including plastic outer packaging)
Clip-on car fresheners and refills (including plastic outer packaging.
Pens & Writing Products:
Any brand of pen, or felt tip,
Highlighter, marker or texta.
Correction fluid pot (must be empty),
Correction tape.
Mechanical pencil and eraser pen regardless of their composition.