The Community Kitchen Garden, as a Castlemaine Community House program, welcomes all folk of all ages, abilities, levels of interest, knowledge & commitment to come by and be a part of it. This can range from rolling up your sleeves and digging through the worm patch, to a bit of light weeding or simply enjoying a warming cup of tea with gardening volunteers in a peaceful environment.
Located at 30 Templeton Street, Castlemaine, it's a quiet garden spot hidden within the CBD of Castlemaine.
There are 2 gardening sessions each week that volunteers regularly come along to:
9:00am-11:00am Tuesdays
1:30pm-4:00pm Wednesdays
You are most welcome to join one or both of these sessions! Each session often includes a morning/afternoon tea together too, a lovely moment to enjoy being social in our Community Kitchen Garden.
Volunteers of all abilities and levels of garden know-how/experience are welcome to be part of our Community Kitchen Garden. Come to learn, share, connect or just quietly be… up to you!
For further information contact Thea via garden@cch.org.au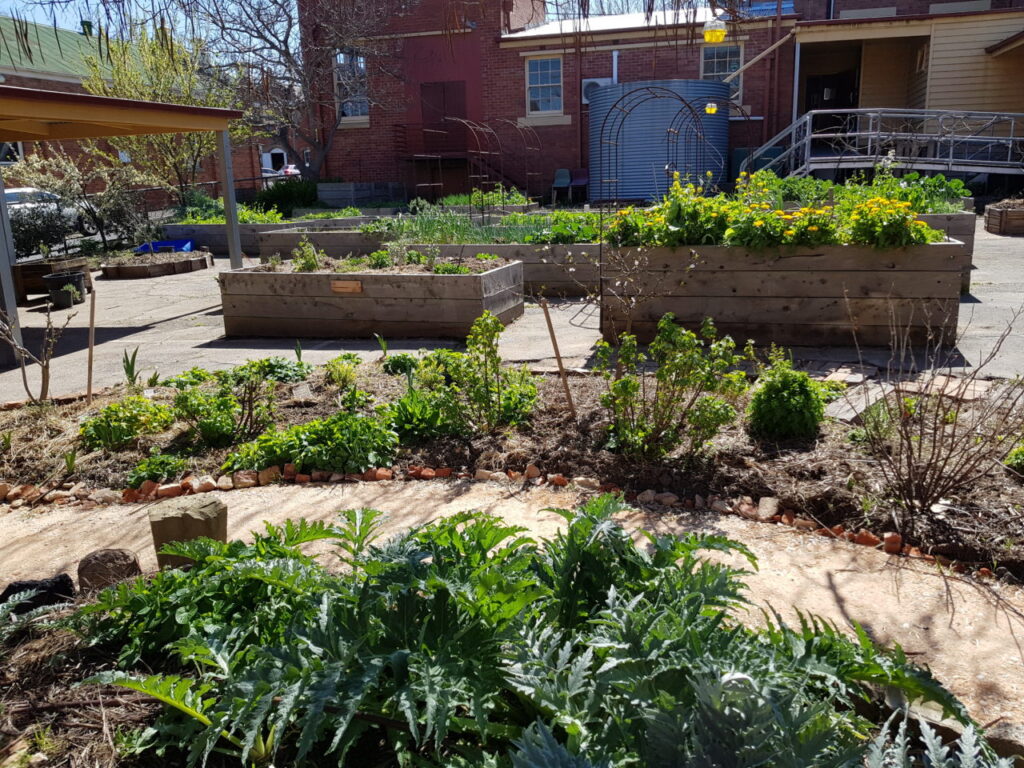 Sign Up to the Castlemaine Kitchen Garden's eNews to keep up to speed with whats going on in our garden, useful resources, local events and more!