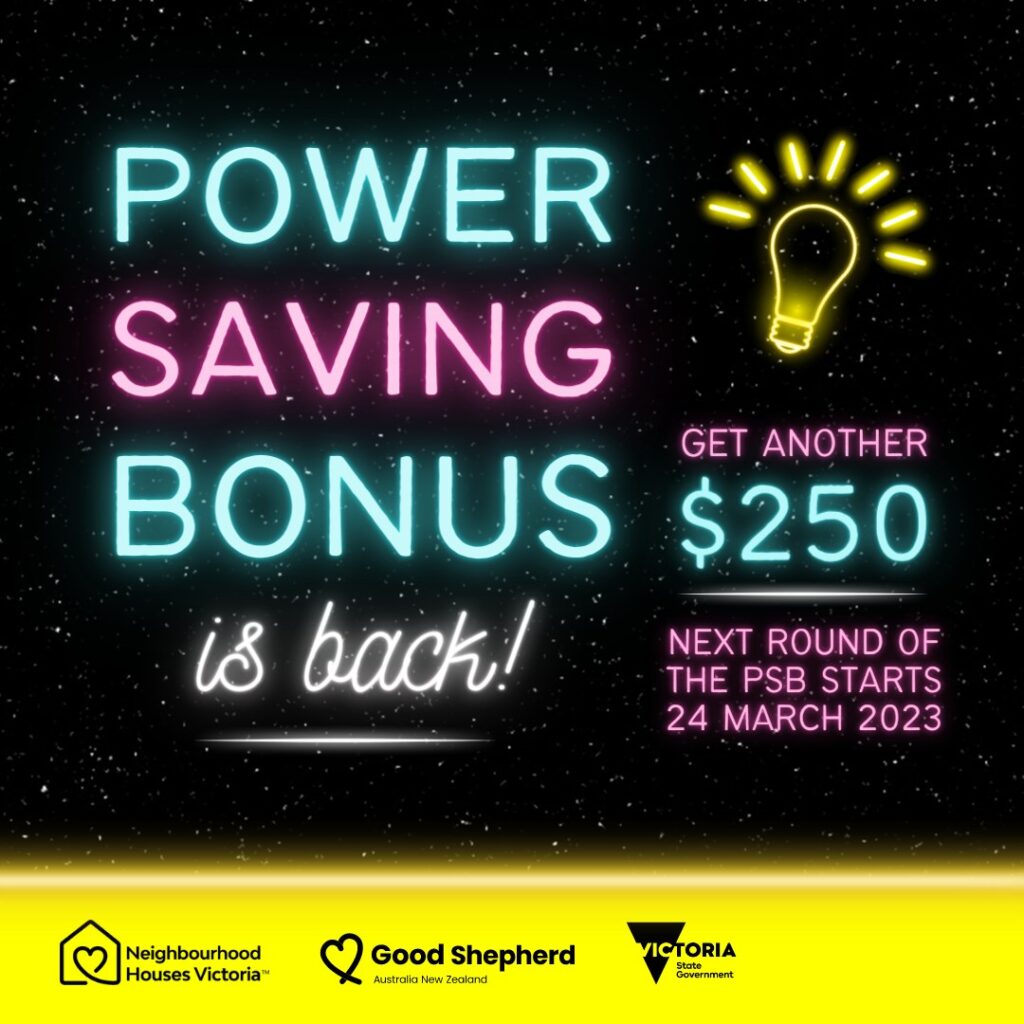 Neighbourhood Houses Victoria and Good Shepherd have partnered to help community members apply for the State Government's $250 Power Saving Bonus.
This one-off $250 payment is designed to help ease the cost of living for eligible Victorian households. 
Applications for the Power Saving Bonus are made online, however we understand that many people in our communities either lack access to devices or internet, or lack confidence and skills in using technology.
To ensure no one gets left behind, Castlemaine Community House are ready to help people complete their Power Saving Bonus application.


Who is eligible for the the $250 Power Saving Bonus?
To be eligible for a $250 Bonus, you must meet the following requirements:
You must be a Victorian residential energy consumer (i.e. have a residential electricity account).
You must be the account holder
Only one payment is available per household

What do I need for the application process?
When you come to us to submit your application, there are a few things you need to bring with you:
a copy of a recent electricity bill
your 'NMI' number (this is located on your bill and is typically a 10 or 11 digit number)
Be sure to keep a copy of your NMI and your application reference number as you may need this information for further communications about your application.