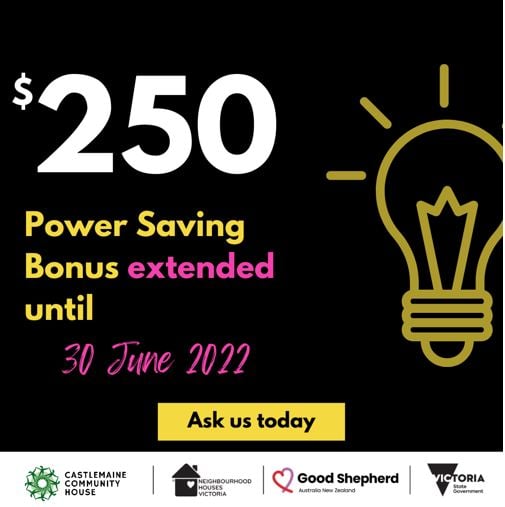 The Victorian State Government's Power Saving Bonus is a one-off payment to help eligible Victorians* experiencing energy bill stress.
If you or someone in your household must have a current pensioner concession card or be receiving JobSeeker, Austudy, Abstudy or Youth Allowance.
You can apply here or drop in to Castlemaine Community House where your application can be done with assistance of one our our friendly staff members.