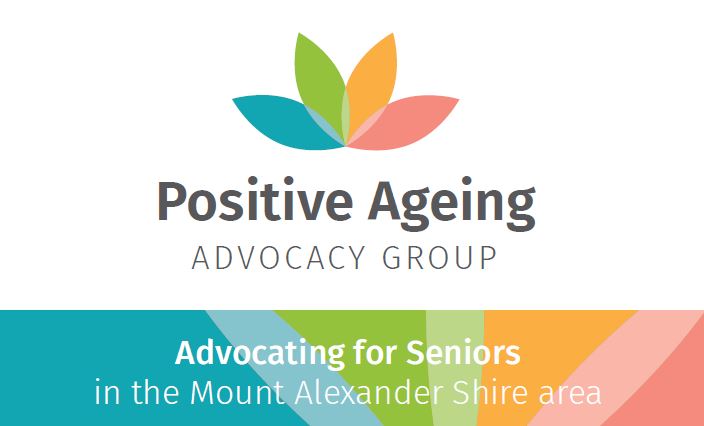 "Positive ageing is an approach which recognises how negative mental states (beliefs, thoughts, ideas, attitudes) can have a detrimental impact on physical and emotional wellbeing as we age. It proposes three principal strategies to prevent negative outcomes:-
Developing a more balanced understanding of the reality of ageing.
Applying techniques drawn from humanistic psychology to gain a degree of control over negative mental states.
Building emotional wellbeing and resilience in order to be better able to negotiate the significant challenges in later life."
Issues discussed by the group include, but are not limited to:
Housing concerns and opportunities for seniors.
Dementia friendly awareness, planning and training.
Mental Health and Social Isolation.
Elder Financial Abuse.
LGBTIQ friendly practice in aged care.
Clarity around current access methods to residential and health support.
Transport and Accessibility.
Planning for end-of-life care.
If you would like to become a member of PAAG, please contact Kez.